Melania Trump's Parents Likely Became US Citizens Through 'Chain Migration' Donald Trump Blasts
President Donald Trump has personally benefited from the family-based immigration he rails against.
President Donald Trump should have been moved this week when our nation of immigrants accepted two new Americans: first lady Melania Trump's parents, Amalia and Viktor Knavs. But their path to citizenship likely goes against everything their son-in-law supposedly believes in.
The Knavs were sworn in as U.S. citizens on Thursday in Lower Manhattan, The New York Times reported. Melania Trump, originally from Slovenia, sponsored her parents so they could obtain a green card before applying for U.S. citizenship. The first lady herself was granted citizenship in 2006.
"It went well and they are very grateful and appreciative of this wonderful day for their family," the Knavs' lawyer, Michael Wildes, said in a statement.
When the Times asked Wildes if the Knavs obtained their citizenship through family-based immigration ― often pejoratively referred to as "chain migration" ― Wildes was vague.
"I suppose," he told the publication. "It's a dirty ― a dirtier word. It stands for a bedrock of our immigration process when it comes to family reunification."
The idea that family-based immigration could be labeled as "dirty" might have a lot to do with the Knavs' son-in-law. In November, Trump railed against the process on Twitter.
"CHAIN MIGRATION must end now!" he tweeted. "Some people come in, and they bring their whole family with them, who can be truly evil. NOT ACCEPTABLE!"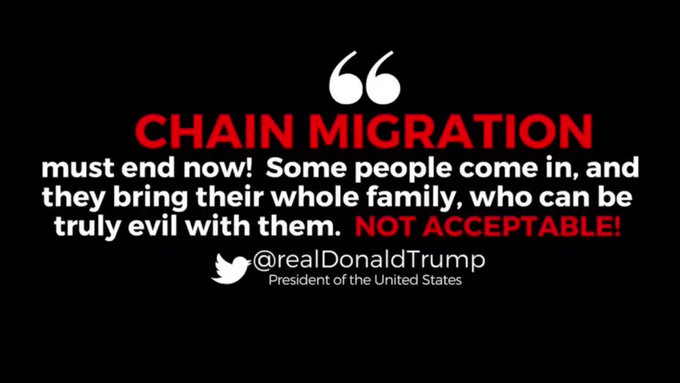 http://electionnewschannel.com/top-news/76333-melania-trump-s-parents-likely-became-u-s-citizens-through-chain-migration-donald-trump-blasts